For January 2016
Shiny Balakrishnan
Shiny Balakrishnan is a very active Pragathi Volunteer who is passionate about adopting changes and new ideas. Shiny has a pleasing personality and brings smiles to everyone who interacts with her. She served as the co-chair of UTSAV 2016 and made sure that all aspects of the event were taken care of with top most quality and priority. She enjoys making friends and event management. She is basically an Electrical Engineer by profession and lives in Ashburn, VA lives with her husband Anil Madhusoodanan and daughter Aiswarya Anil, who is also part of Pragathi team.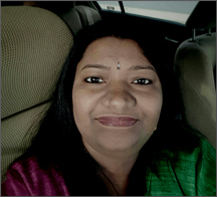 For November 2015
Bakiraj Venkatachalam
Bakiraj Venkatachalam is energetic and passionate about bringing a positive change in the society. He is involved in various initiatives to support 40 children in "Helping Hearts" who have lost loved ones and need care and education. His smile, simplicity and great attitude brings lot of positive energy into our organization.All pragathi volunteers greatly appreciate Bakiraj for his hard work and support. A special thanks to His wife Sukanya and beautiful daughter Tanya.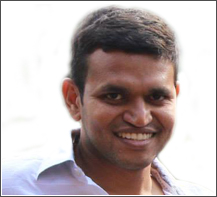 For October 2015
Aiswarya
Aiswarya is a 13 year old 8th grader going to Eagle Ridge Middle School. She is a shy, caring, hardworking, energetic and above all a loving girl.she is a volunteer for Pragathi's Chess Club in Ashburn. Even though she is the only teenager in the club she lives with younger kids and help them when ever needed. She writes letters to Soldiers in duty through ' A MILLION THANKS ' to bring smile to their faces. Aiswarya is really excited to be a part of Pragathi USA.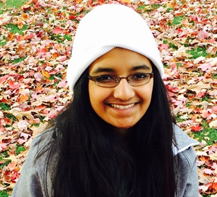 For September 2015
Shekar Dodly
The Pragathi Volunteer of the Month for September 2015 goes to Shekar Dodly. He tirelessly worked from last 3 months in helping the Pragathi Set Up and also promoting Pragathi Activities. He enrolled many students in Pragathi Hindusthani Keyboard and Chess activities and inspired me and other volunteers. He also volunteers and organize activities in Best Runners which is focused on building a Healthy Society, Hindu Temple of Virginia and Jeeyar Educational Trust. He runs and motivate people to get up from the couch and bed to run. We proudly say that he is inspiration for Pragathi.